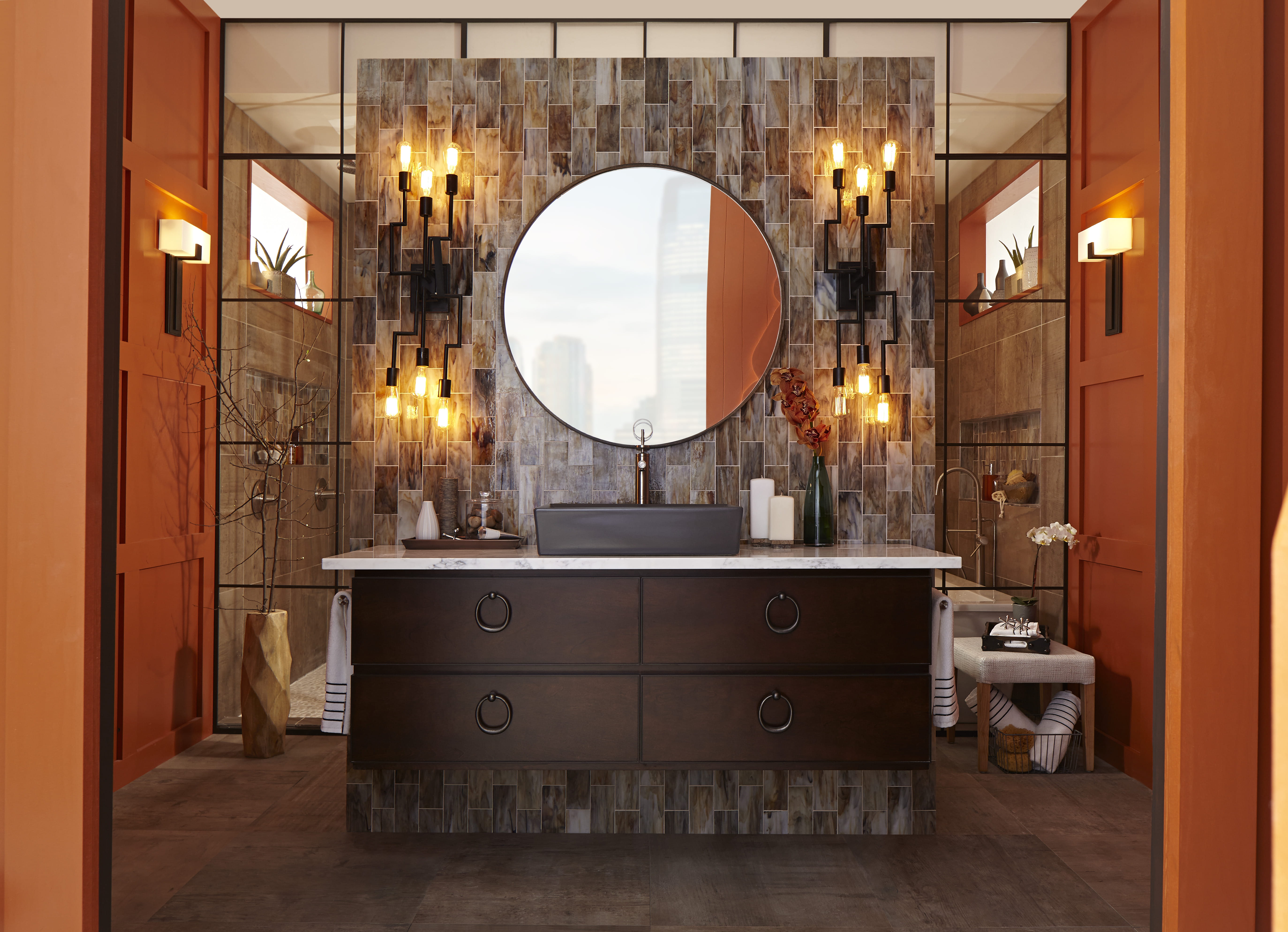 the balanced bath
marilyn russel allied asid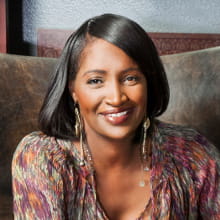 Born in Jamaica and raised in Boston, Marilyn gained 15 years invaluable experience interviewing architects and developers as a construction defect insurance adjuster before gaining a fine arts degree in interior design, studying more on the subject in London, and opening her own firm. She specializes in mid-century-modern, Mad Men–inspired interiors that often feature a jolt of bright color in neutrally toned environments.
Marilyn's DXV bathroom, which includes natural wood-look tile with one orange wall, began with her selection of the Contemporary movement's Percy faucet with its circular Loop handle. "It's so beautiful, and the circle on the top was the driving force behind the rest of the design, which features many circular forms, including the tile, the layout, and the sinks."
"My involvement with social media began during design school when I started a blog and began using Twitter," Marilyn says. "I prefer blogging to Twitter or Facebook, though I don't have as much time to blog as I would like." A more recent passion is Pinterest: "It's a world I just get lost in," she admits. "Whenever I ask clients where they find inspiration, they almost always say, 'Pinterest.'"

www.design-magnifique.com

Facebook: DesignMagnifique
Twitter: @Marilyn_Russell
Other DXV Authors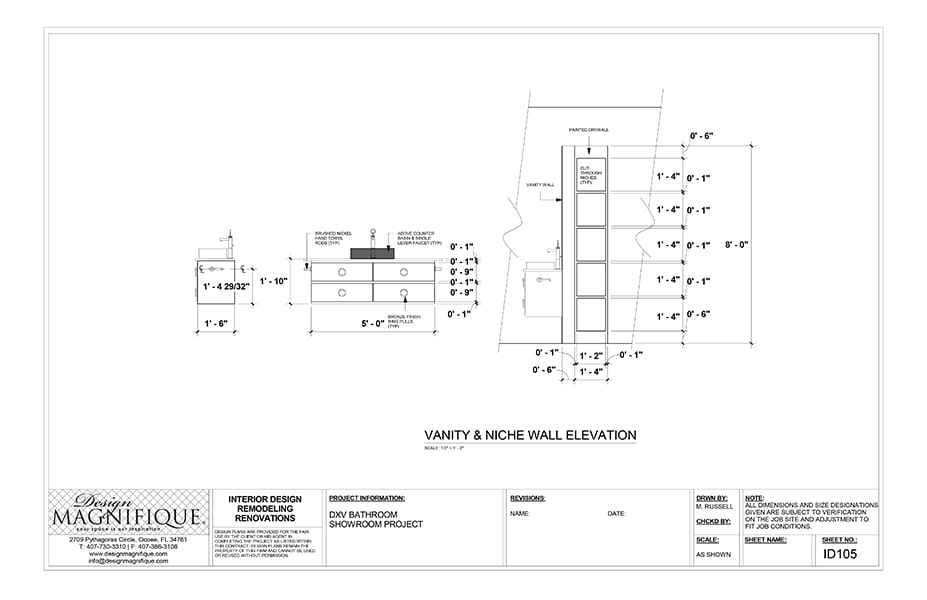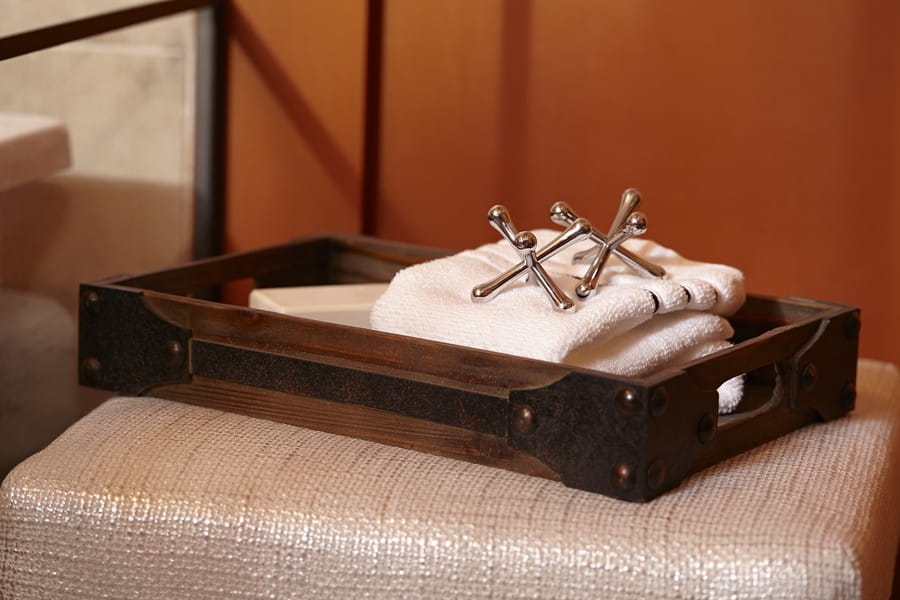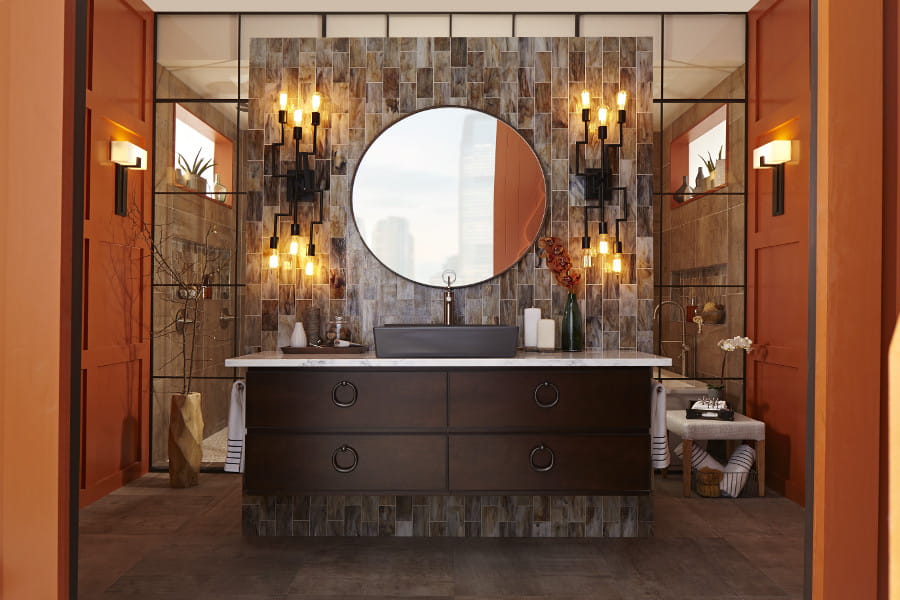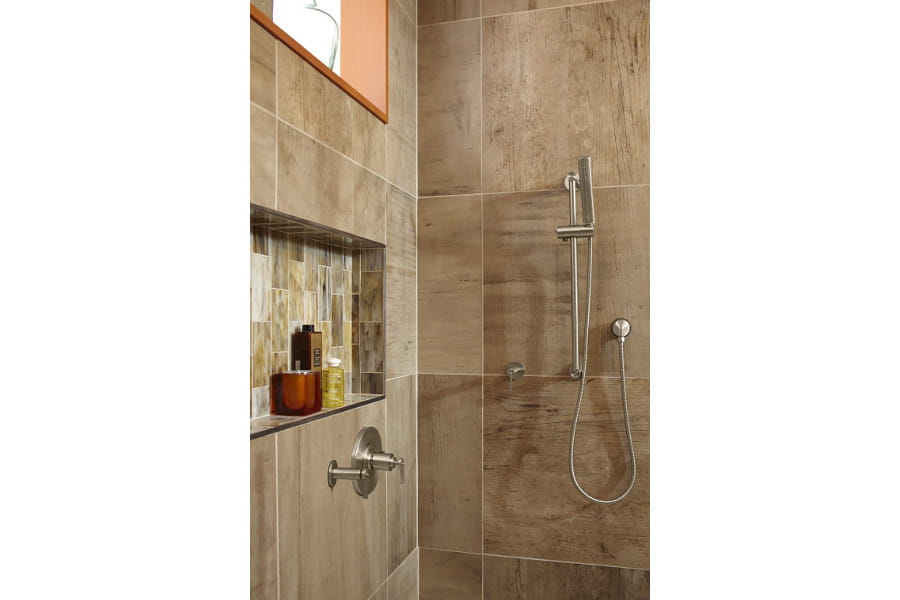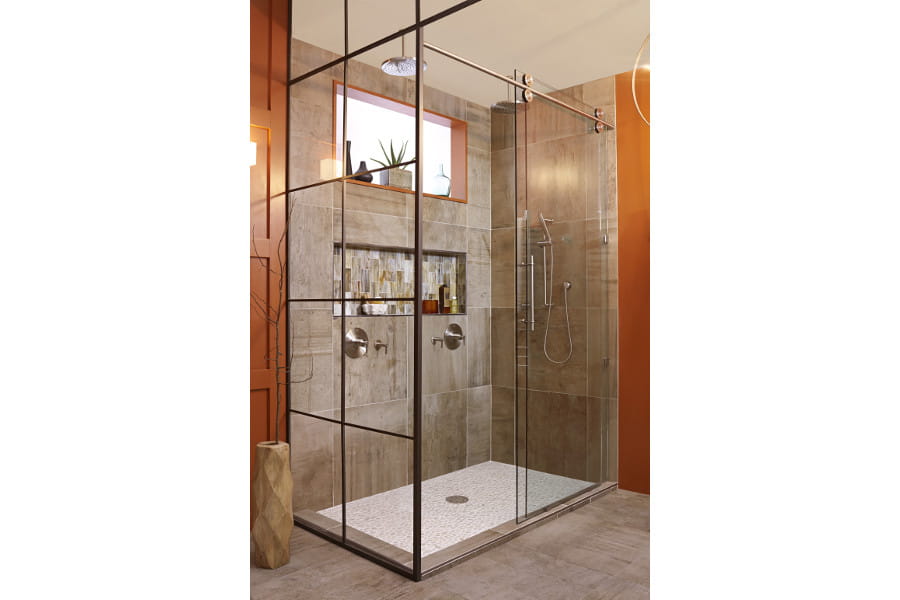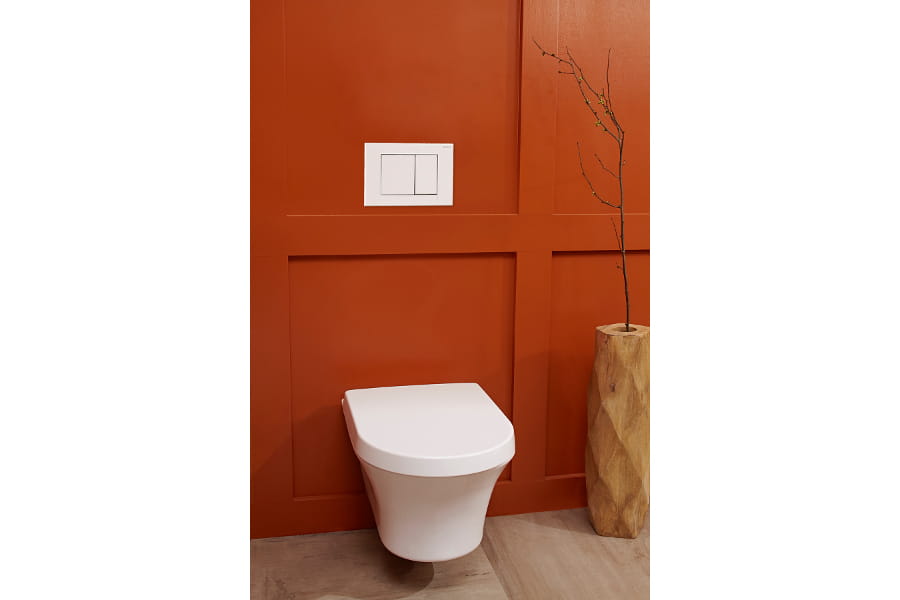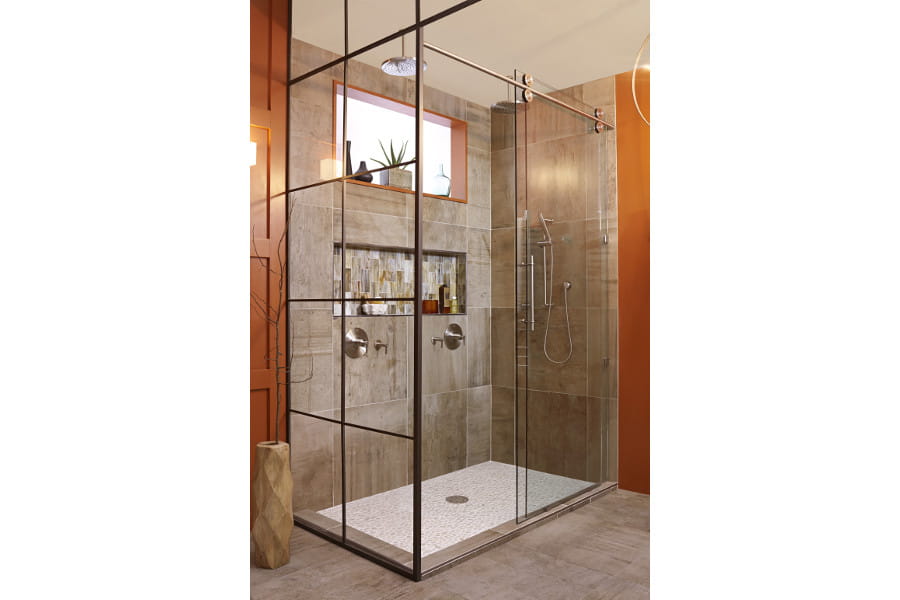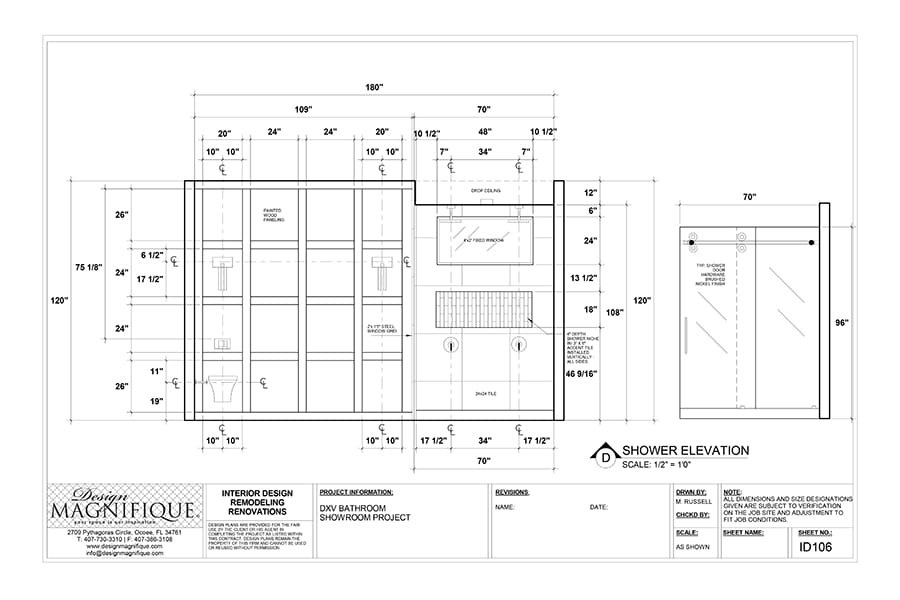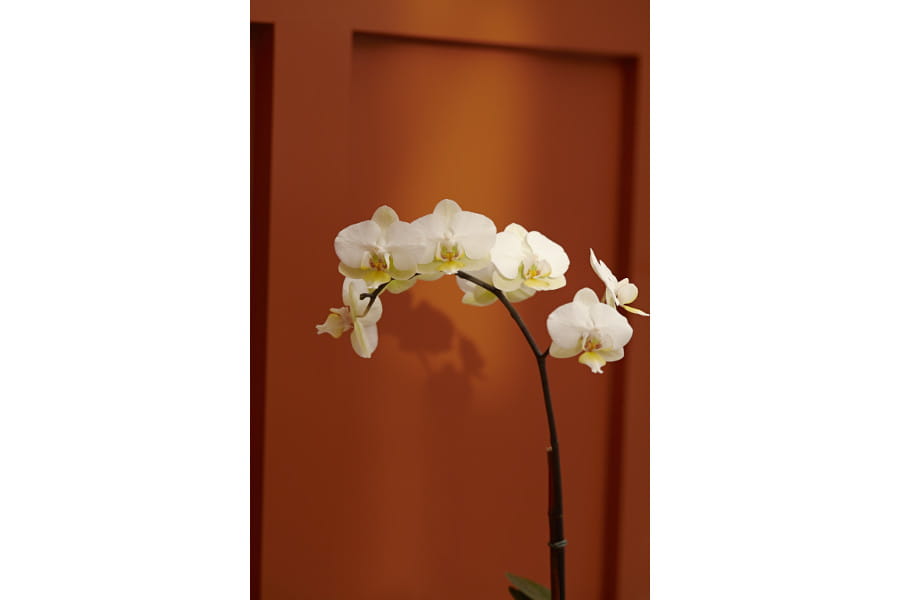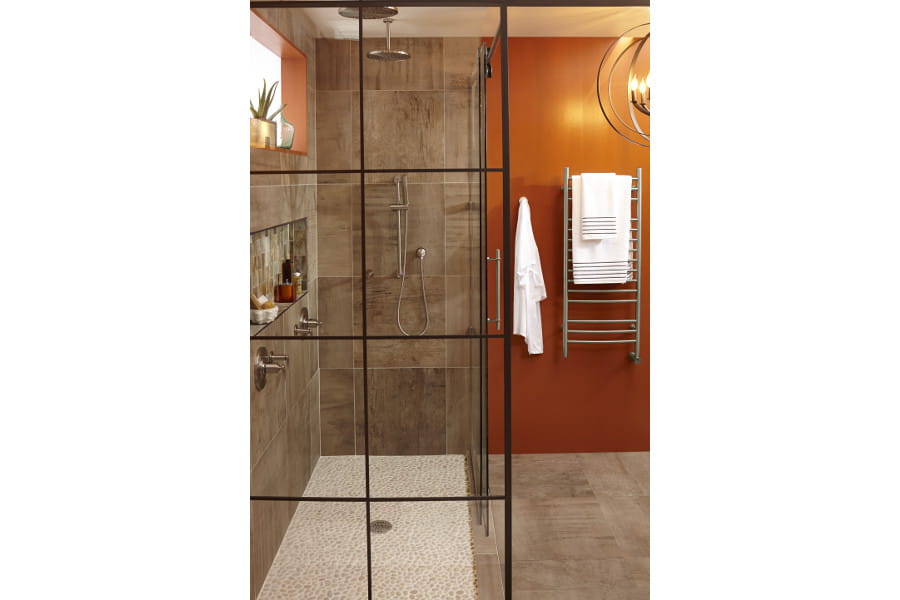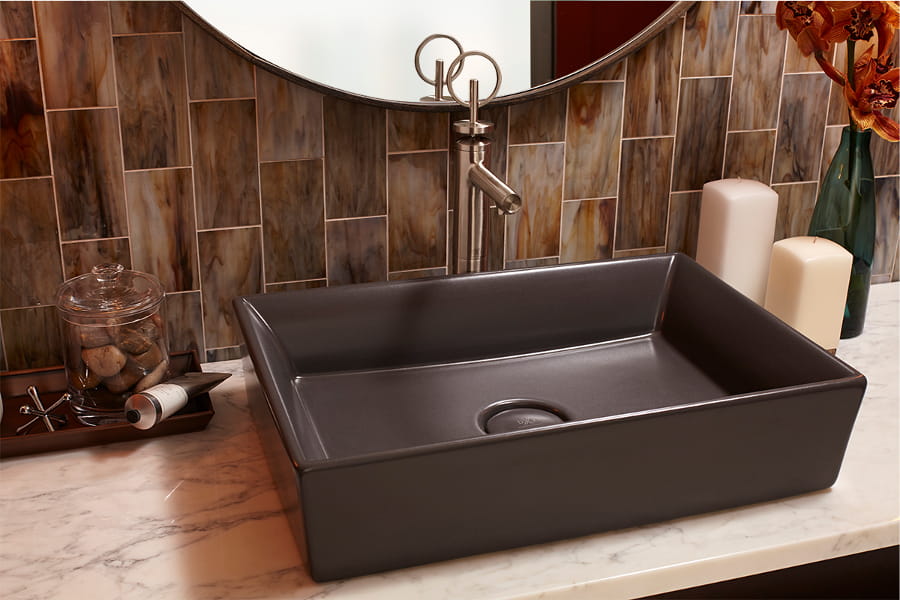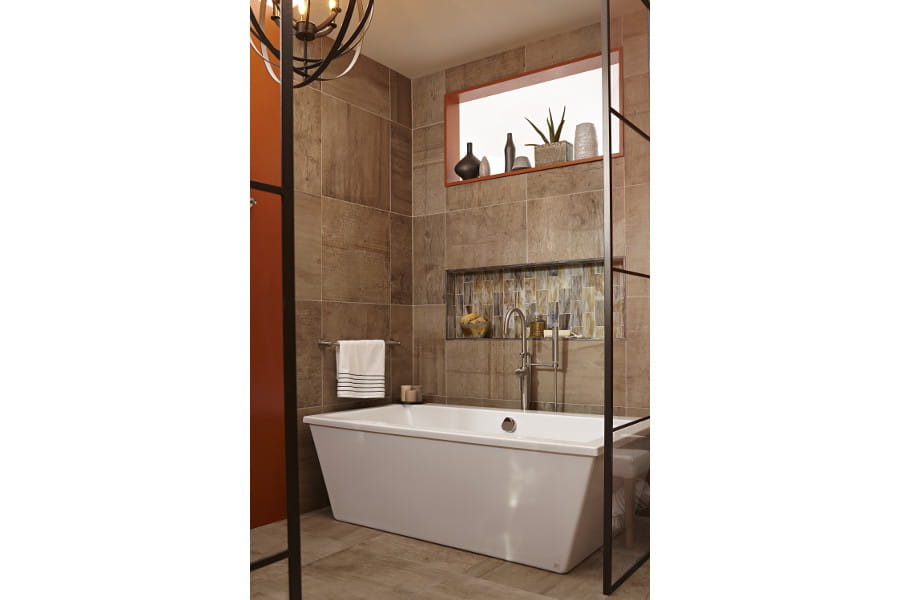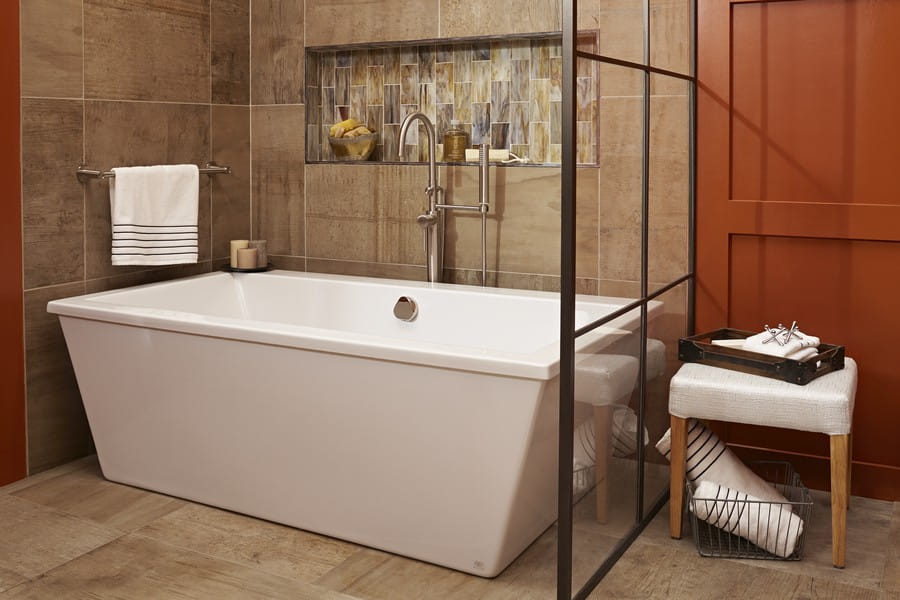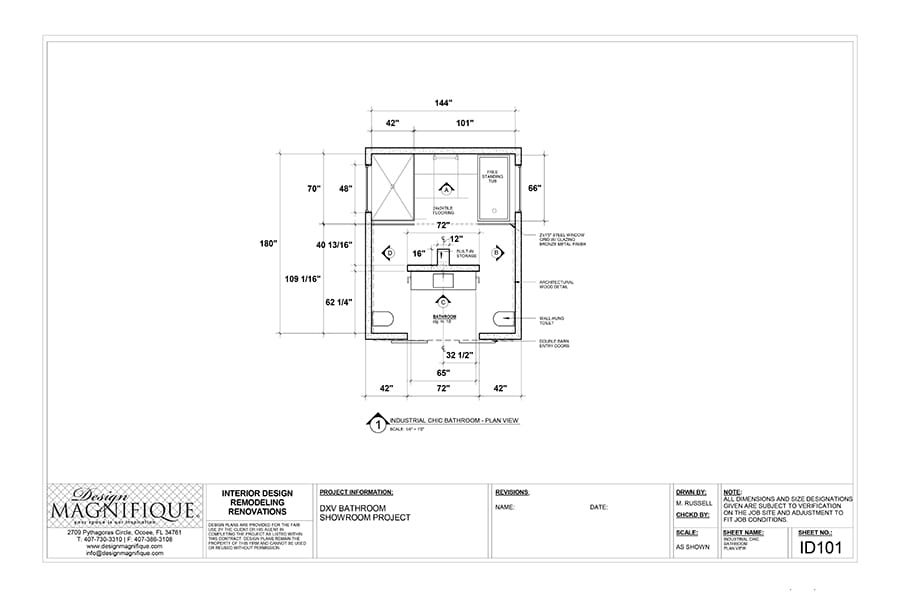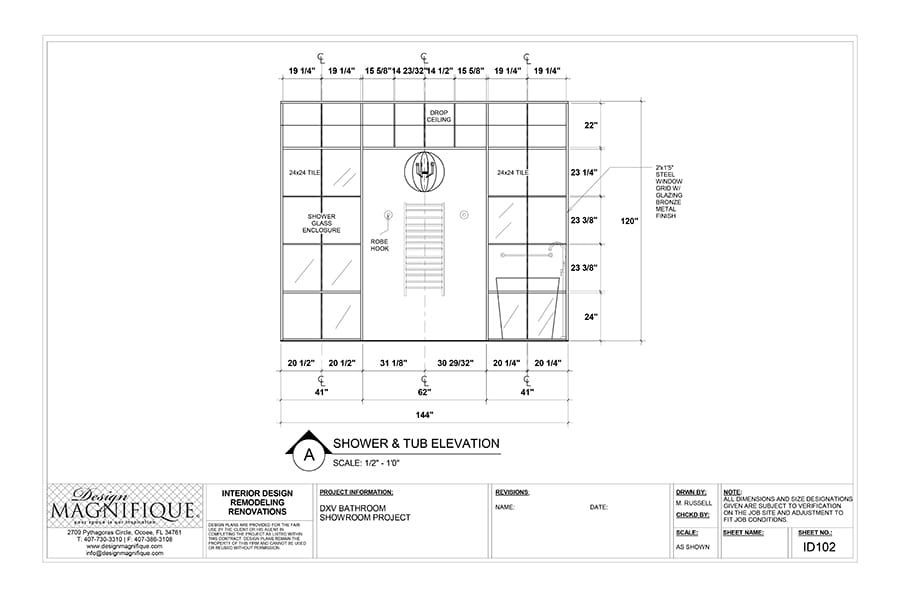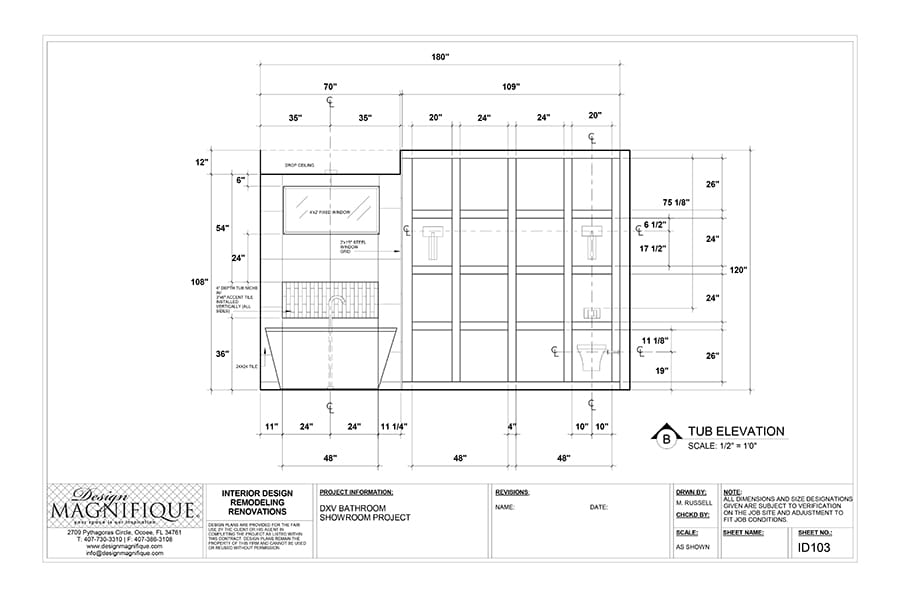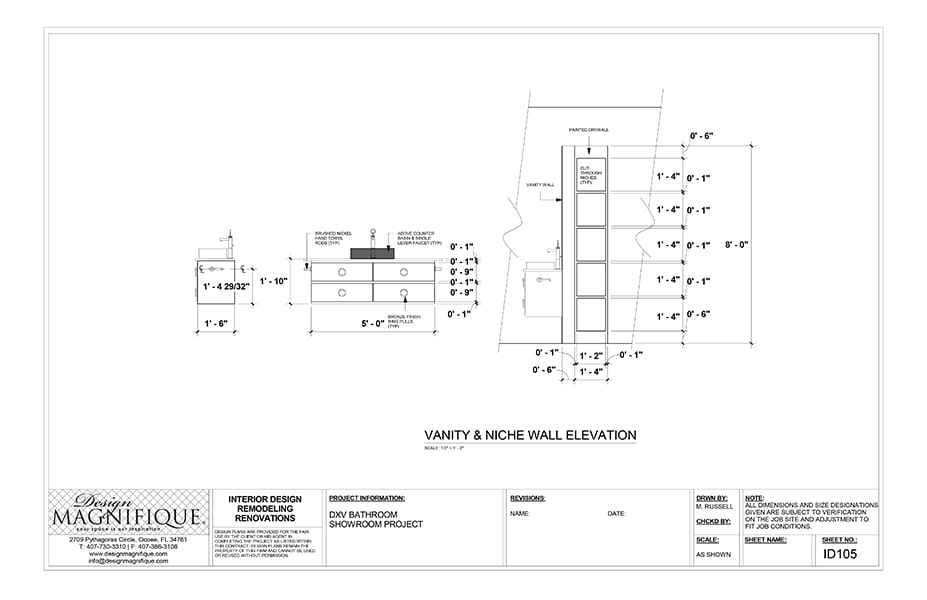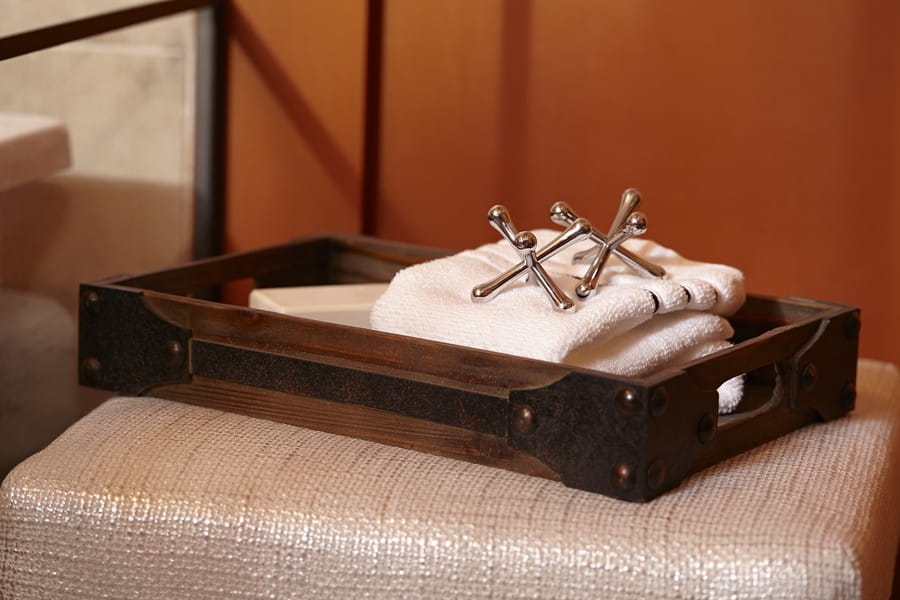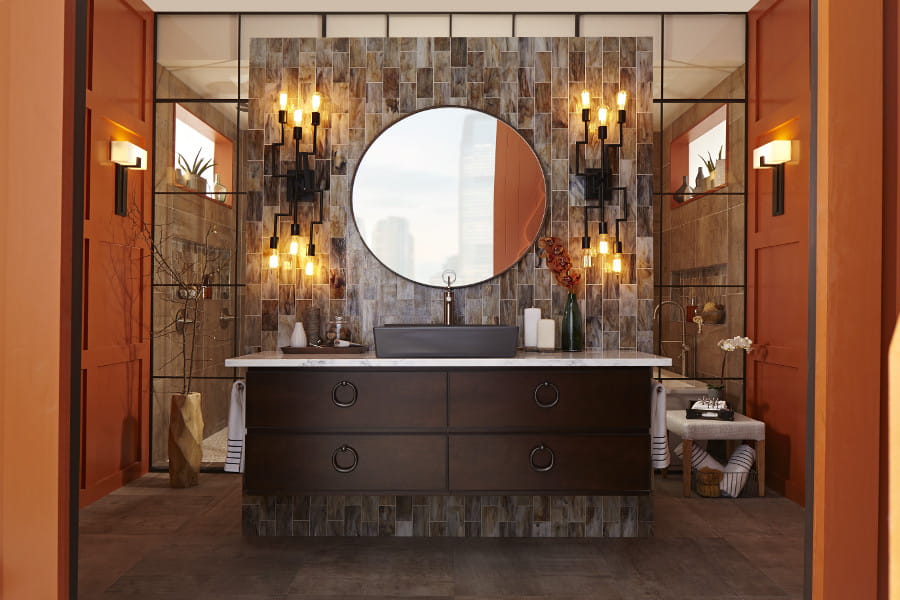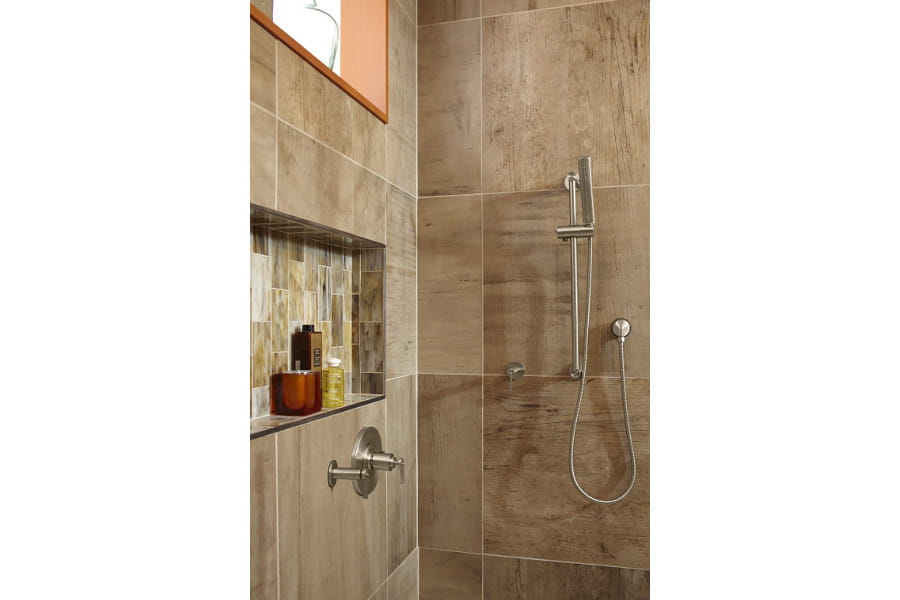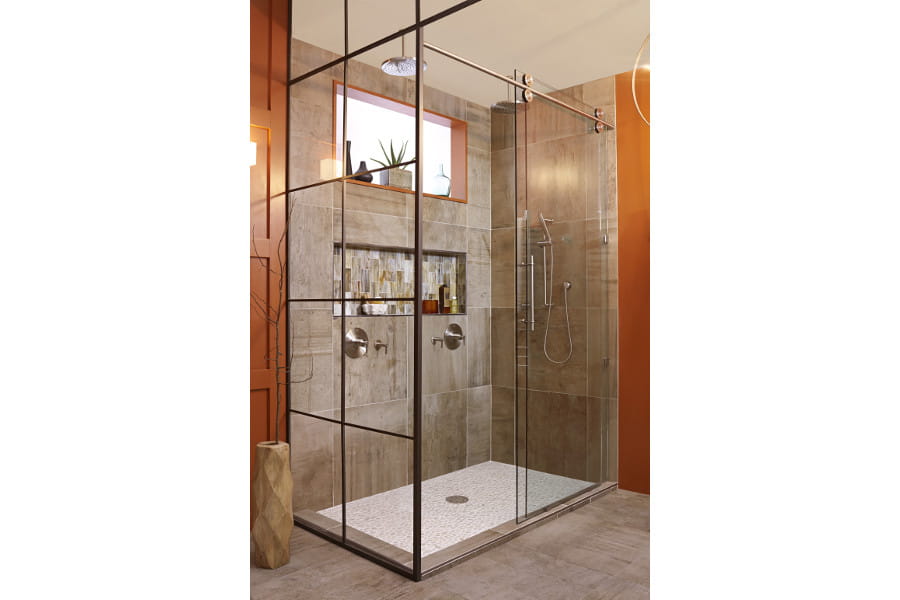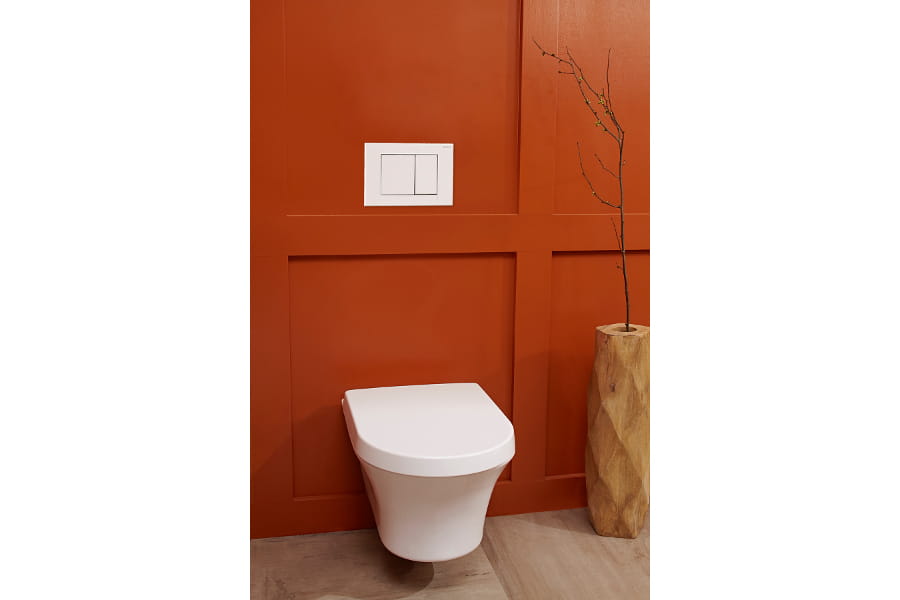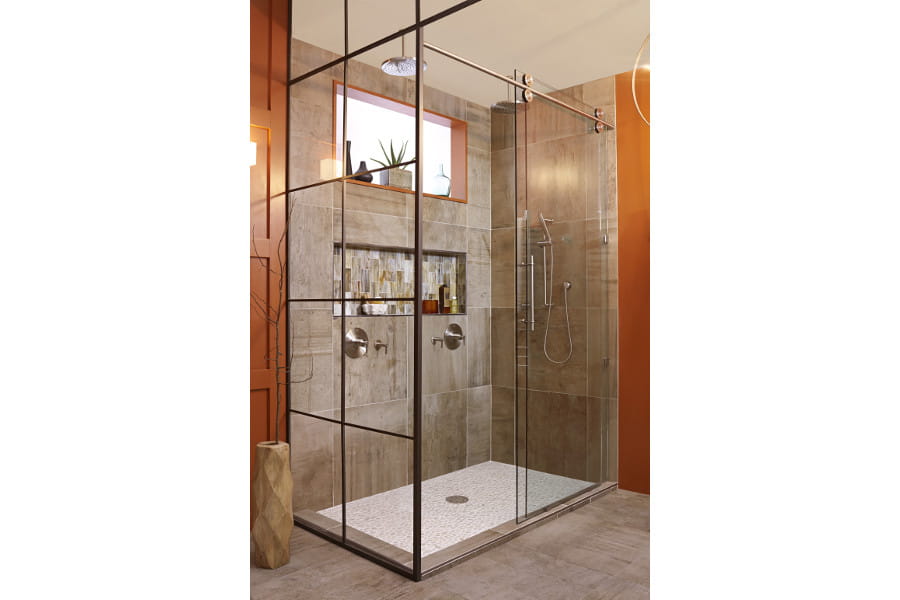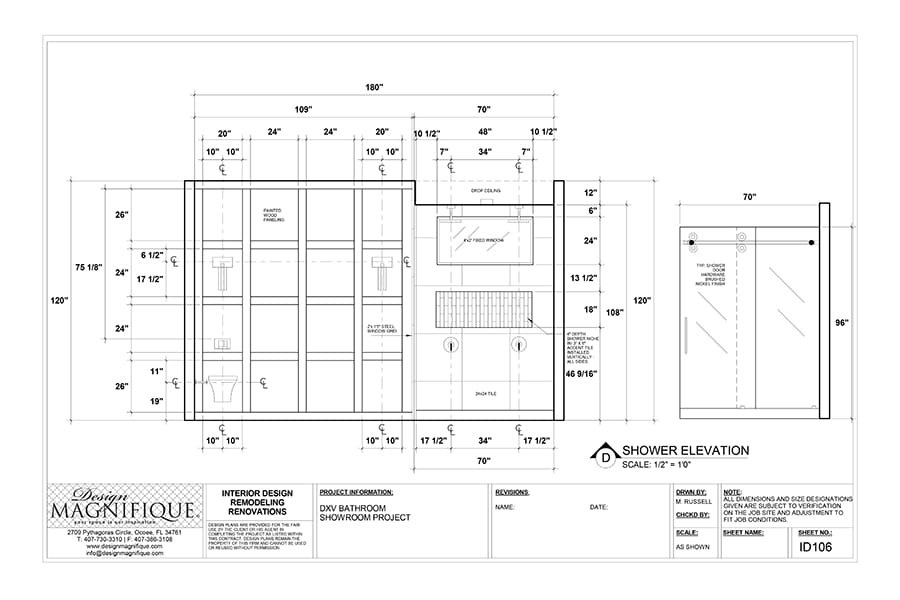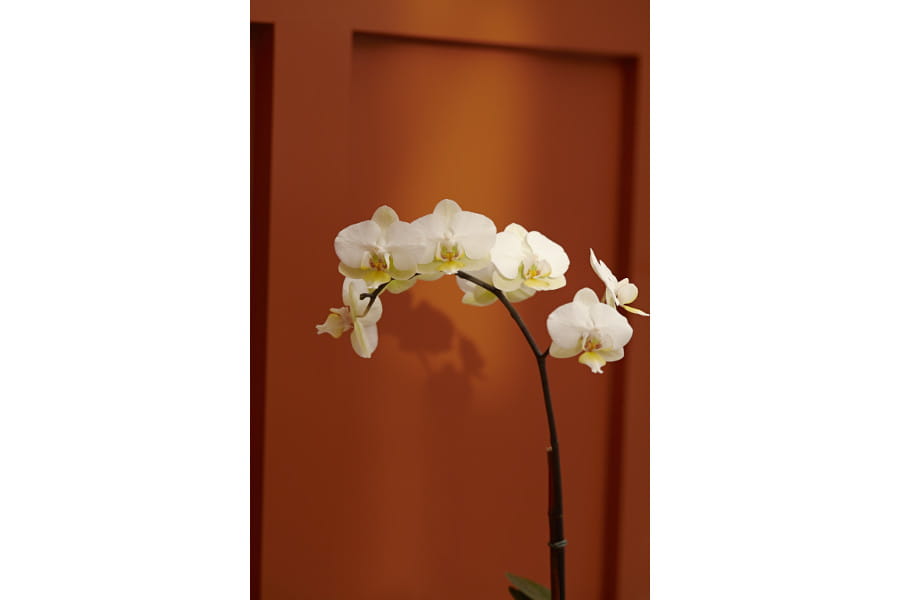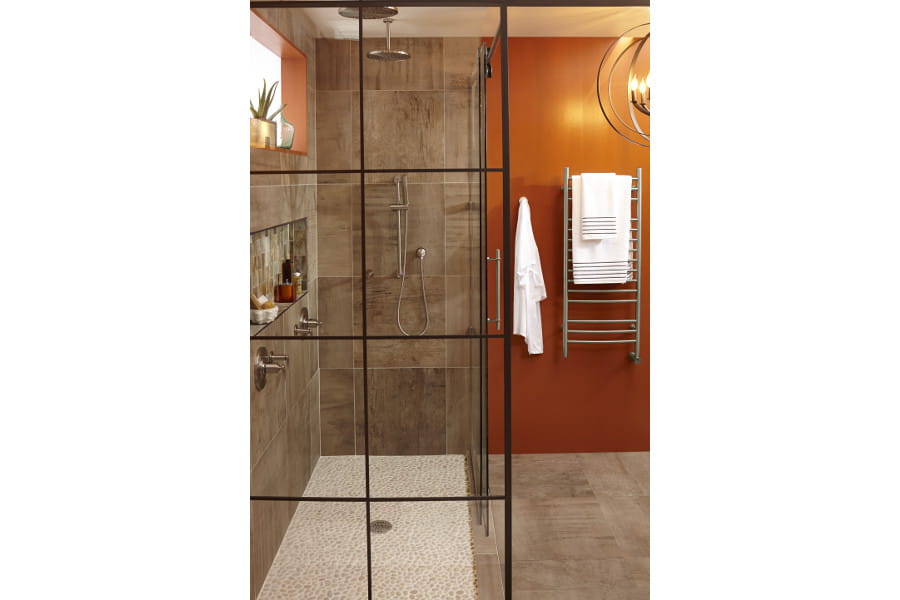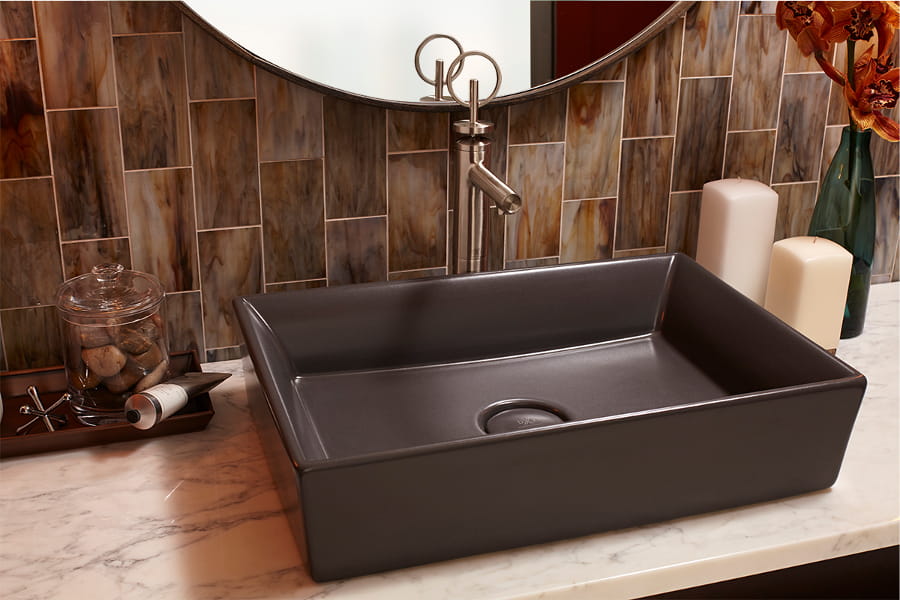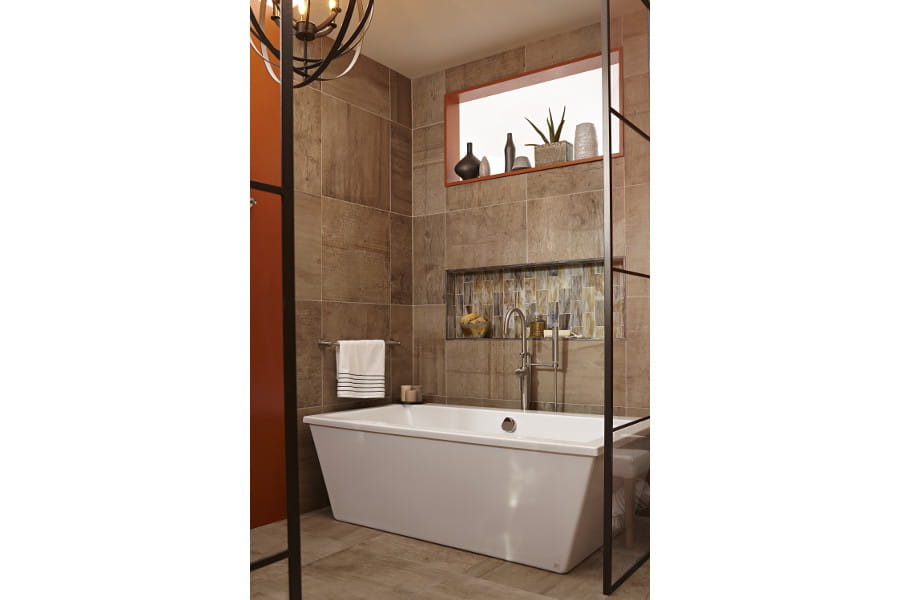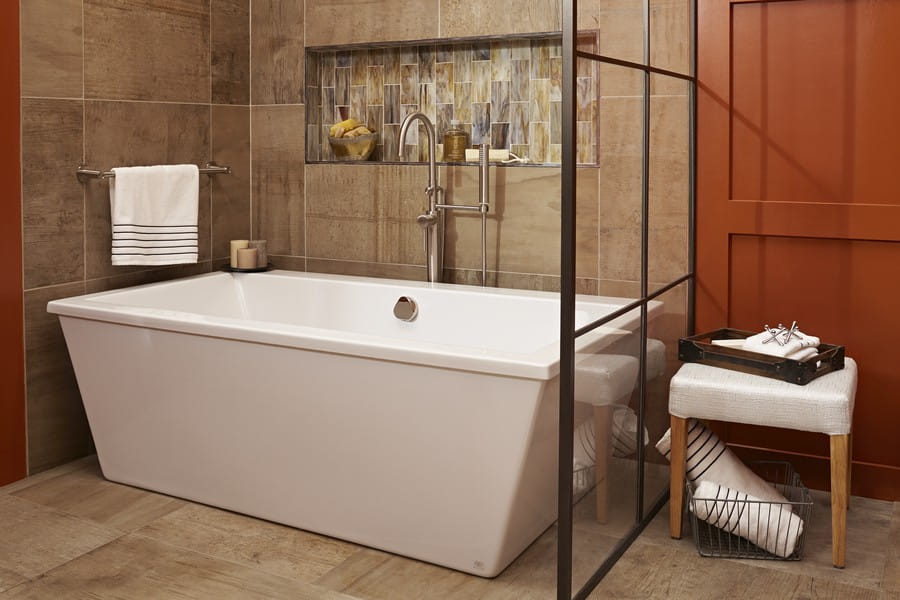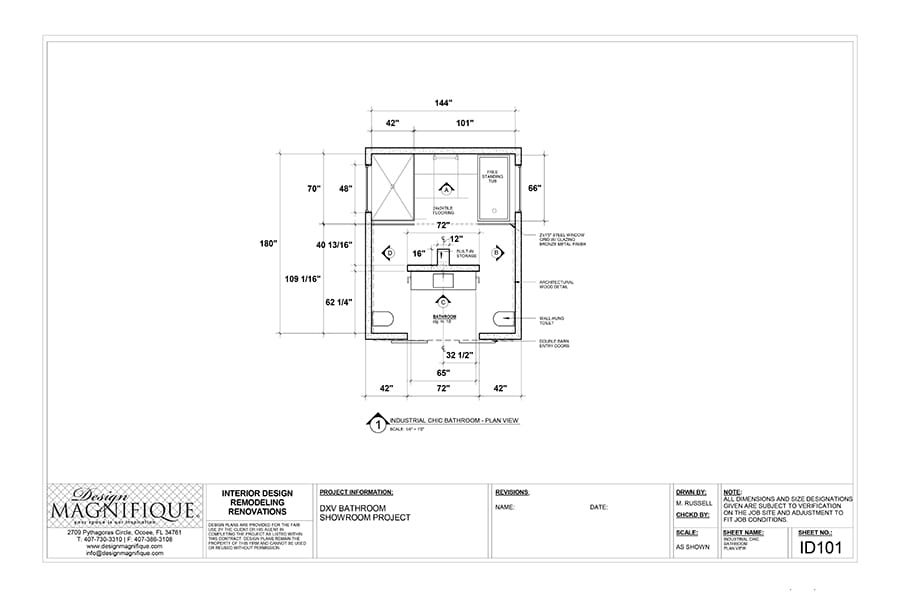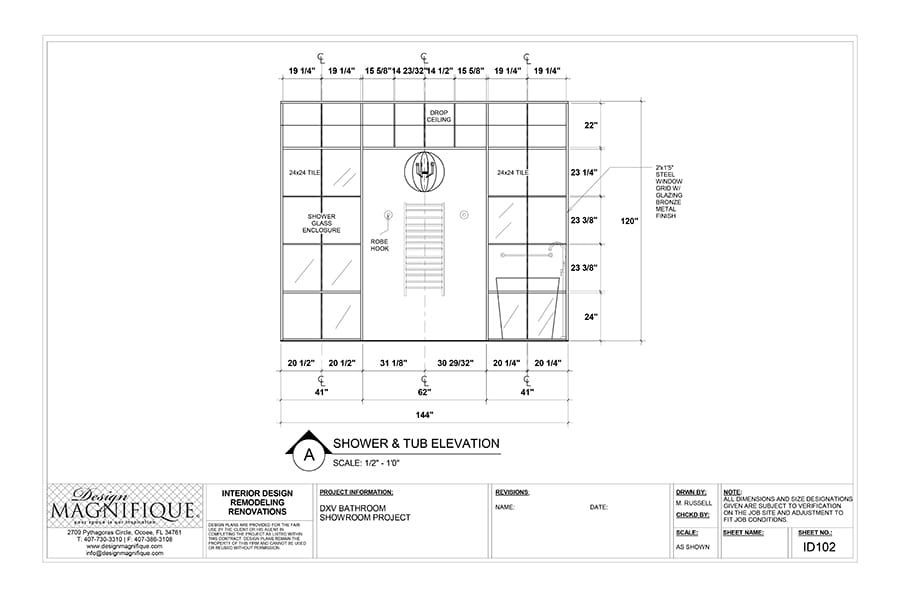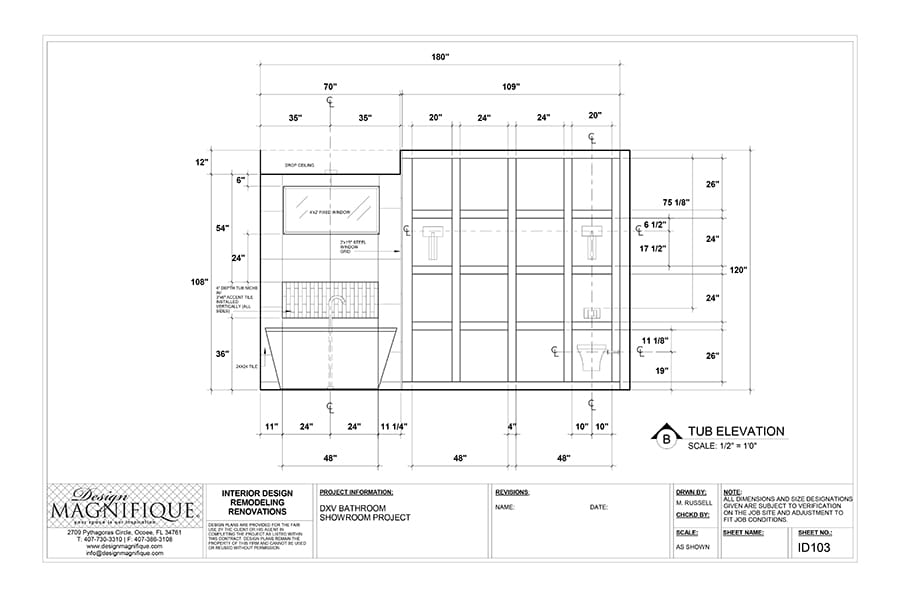 This confident and chic industrial design style celebrates the use of exposed building elements in a modern anew. This bathroom yields from the free-spirited couple with a keen insight and respect for man-made objects and a dedication to the symbolism that the industrial design style ensues; innovative technological shaped landscape.
Open the double rustic entry barn doors into a world of raw materials dressed with contemporary fittings and fixtures. Strikingly and strategically centered is the vanity that greets the user. A circular path is thereby created leading to the magnificent shower and freestanding tub bath experience situated in the rear of this industrial space. Outfitted with the latest steam gadget, users find solidarity in a spa-like environment.
Similar in shape thereby amplifying the circular path surrounding the vanity, additional decorative hardware, knobs and vanity mirrors are included. Complimenting the circular motif, natural, raw and recyclable elements are incorporated; a stunning masculine match for its feminine counterpart. The natural raw finish apparent in the tile to the bronze finishes of the steel window-like dividers separating the users' bath experience; contribute to the overall industrial chic composition.
Enhancing the bathroom's overall features, a neutral color scheme including many shades of beige and brown is equally important for a renewed experience.
Washing the wood paneling in an earth-tone color of orange is key to rejuvenating the spirit against the strong and chaotic current of the outside world. The industrial design is carried through in the use of steel-crafted light fixtures situated strategically to highlight important user zones.
Akin to yin and yang, this masculine space is tempered by the circular symbol of femininity.